Did you know that a total solar eclipse takes place on earth every eighteen months? While that may sound amazing, there is a slight caveat – most of the total solar eclipses are only partially visible from many places on the planet.
Well guess what?! On August 21st of this year, a total eclipse will pass through a sliver of Oregon, which will be the first of its kind since 1776! This eclipse is going to run from the North American Pacific Coast to Atlantic Coast, and its path is going to be in the totality of the U.S. continent.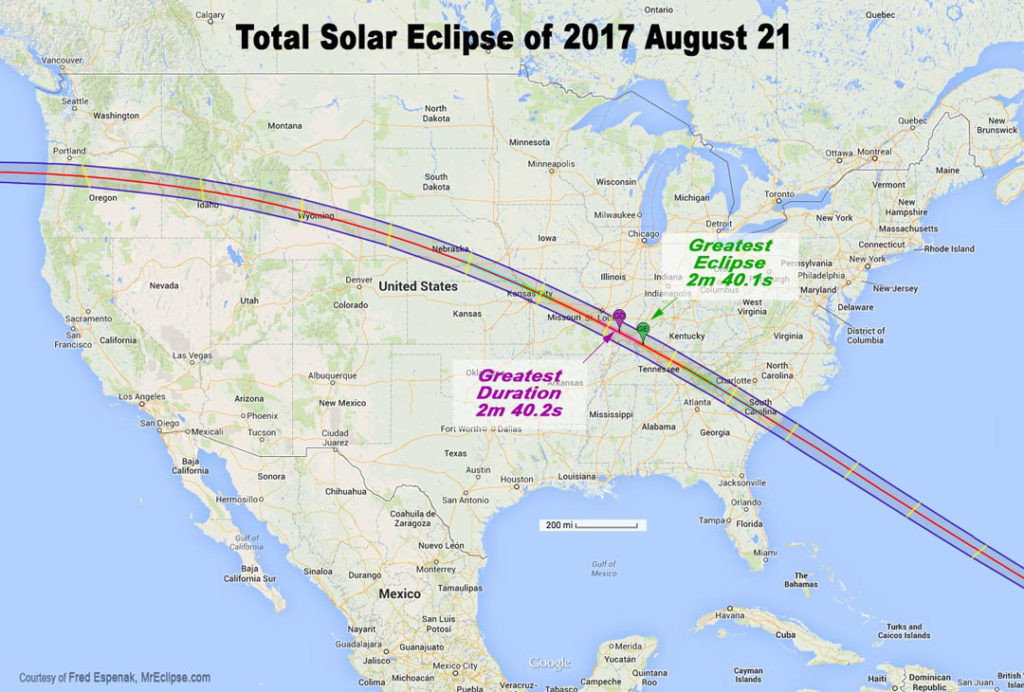 To celebrate this momentous occasion, on May 8th the Terra Magazine At OSU and the Science Pub Corvallis will host Randall Milstein, an astronomy instructor in the Department of Physics and College of Earth, Ocean, and Atmospheric Sciences at Oregon State University, is going to discuss some interesting facts about the science and history of solar eclipses. You can also expect to get some practical tips on how to witness the August eclipse safely.
Here are some of the details of the event:
The presentation will be held in room 100 of the Learning Innovation Center on the OSU campus.
There will be no food and beverages served at the event or allowed within the room.
Timings for the presentation will be 6:00 PM onwards
With this total solar eclipse, again on the 21st of August, the Moon will be passing between the Sun and Earth. The "Umbra" (the name given to Moon's shadow by the scientists), will pass over Corvallis, Salem and Albany. From there it will move on to Madras, Prineville and Redmond, and finally end its journey in Oregon over John Day, Baker City and Ontario.
According to Randall Milstein, "With it crossing so much of North America, it may become the most widely shared natural event in human history." he further adds that "what scientists call the "path of totality" — a roughly 75-mile wide highway of darkness` — will quickly move eastward through twelve states before reaching South Carolina about 90 minutes after arriving in Oregon".
So, are you all excited for the biggest solar eclipse in decades? Don't forget to be at the Learning Innovation Center on the OSU campus on the aforementioned date and time!
Listen to their podcast at: http://communications.oregonstate.edu/podcast