The state of Oregon has been gifted with so much natural beauty that it can be an overwhelming experience for someone who is looking to explore this state. In this post, we are going to talk about one such natural wonder that has been bestowing its beauty quite gracefully on Oregon – Sweet Creek Falls. As part of the seven wonders in the Eugene, Cascades & Coast Region, this waterfall can be a place to create unforgettable memories.
And if you are in desperate need of a forest get-a-way this weekend, Sweet Creek Falls is just the place for you!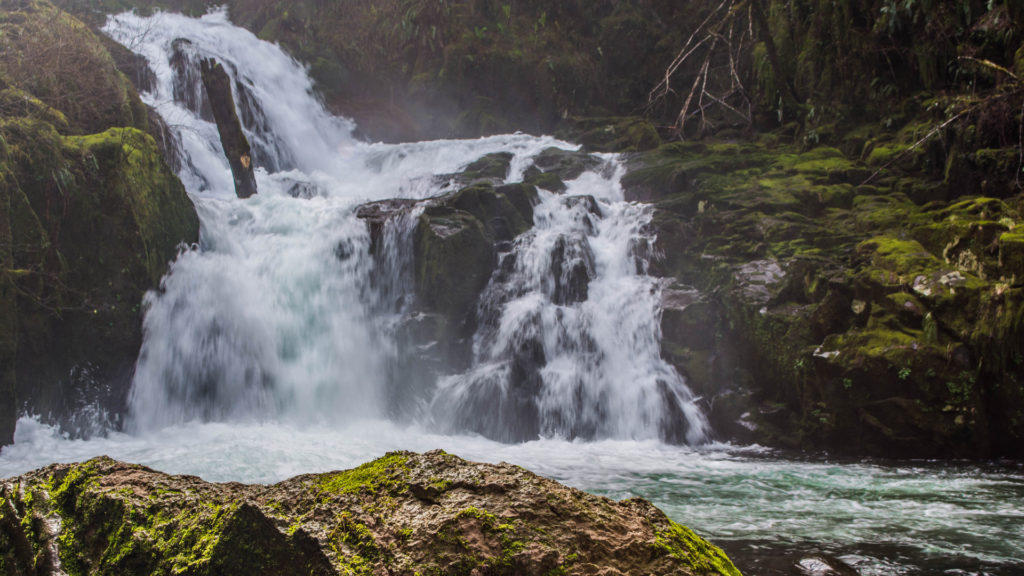 A little bit about the waterfall
Located close to Mapleton, on Highway 126 inland of the Oregon Coast, the four-tiered fall has four cascades ranging from 10-30 feet.  Apart from this, there are plenty of small falls nearby as well, where you can go for a hike and pristine fresh air. Along the way you can get see wooden bridges, which make the experience even more worthwhile. And, not to forget those damp dirt trails along with activities like rivulet jumps and more. Make very sure to be cautious of the slippery mossy rocks that you will get to meet along the way. Slipping is a danger, and injuries may result.
Fun activities that you can try
Keeping aside the hiking expedition at the waterfall, there are many more things to check out during your voyage.
An organic café hidden in the lap of nature – you can visit Alpha-Bit in Mapleton. It's not your usual organic café. It is part bookstore, where you can go in and experience some of most delicious soups and date cookie bars you have ever experienced. It is run by the Alpha Farm Community.
Dine at the historic Old Town – there could not be a better, more serene place to enjoy a scrumptious dinner than the Historic Old Town Florence. You can even stay overnight after a great evening out on the town in one of the many fantastic restaurants.
Heceta Head Lighthouse and Sea Lion Caves – two of the major attractions along Highway 101, if you need a does of good 'ol Oregon Coast goodness, you simply need to check out these places.
And, there's plenty more!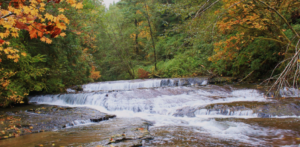 But, before you go
While planning for the trip, here are some things that you need to consider –
The waterfall is a ten mile detour off the national highway 126
You can bring your leashed dogs on the trail
You don't require any fee permits to visit the trail
The only restrooms available are located with the vault toilet at Homestead Trailhead
And, most importantly – there are parking lots present with each trailhead
How to get there?
To reach the Sweet Creek Falls, you need to leave Highway 126 at the Siuslaw Bridge in Mapleton. Then, go ahead and drive South on Sweet Creek Road for approximately 11 miles. You will be welcomed with a trail of waterfalls located right in the lap of nature.
So, are you up for the experience? Get your packing backs ready and hiking shoes on – it's time to go and explore the Sweet Creek Falls!

Do you want crystal clear vision? 

Oregon iLASIK & Refractive 

can help you see the beauty of life with amazing clarity. For more information call 541.344.2010 or visit www.oregonilasik.com.